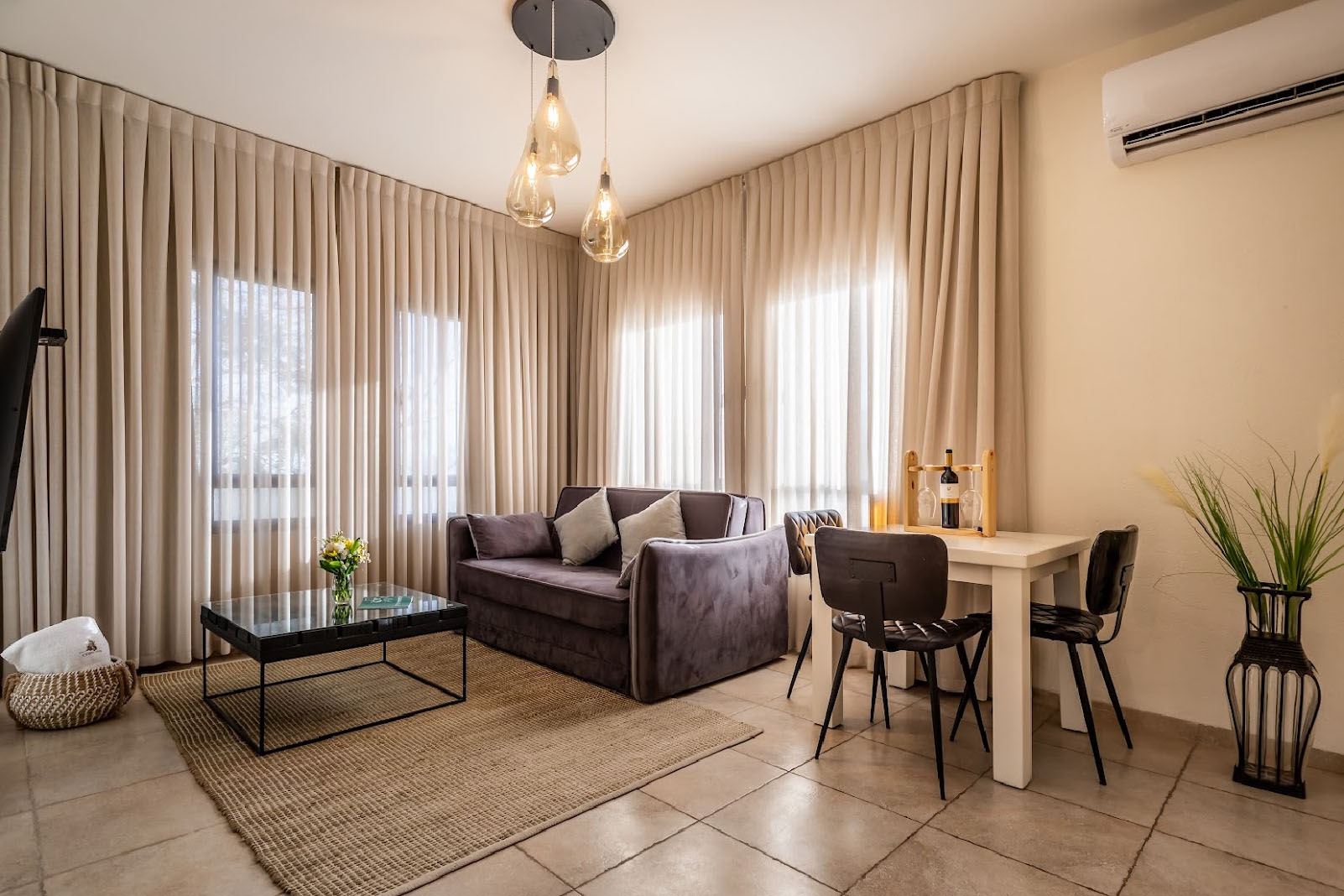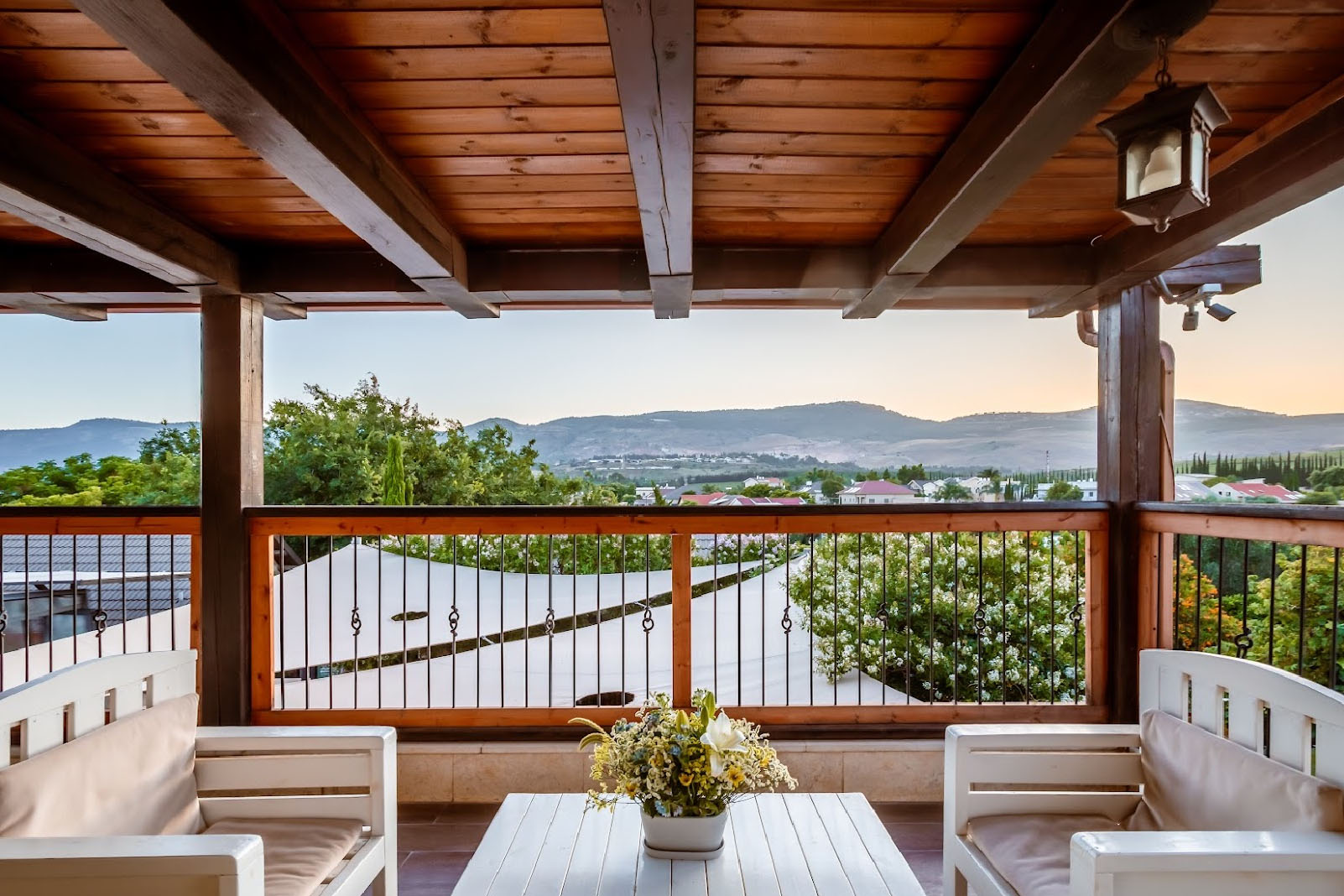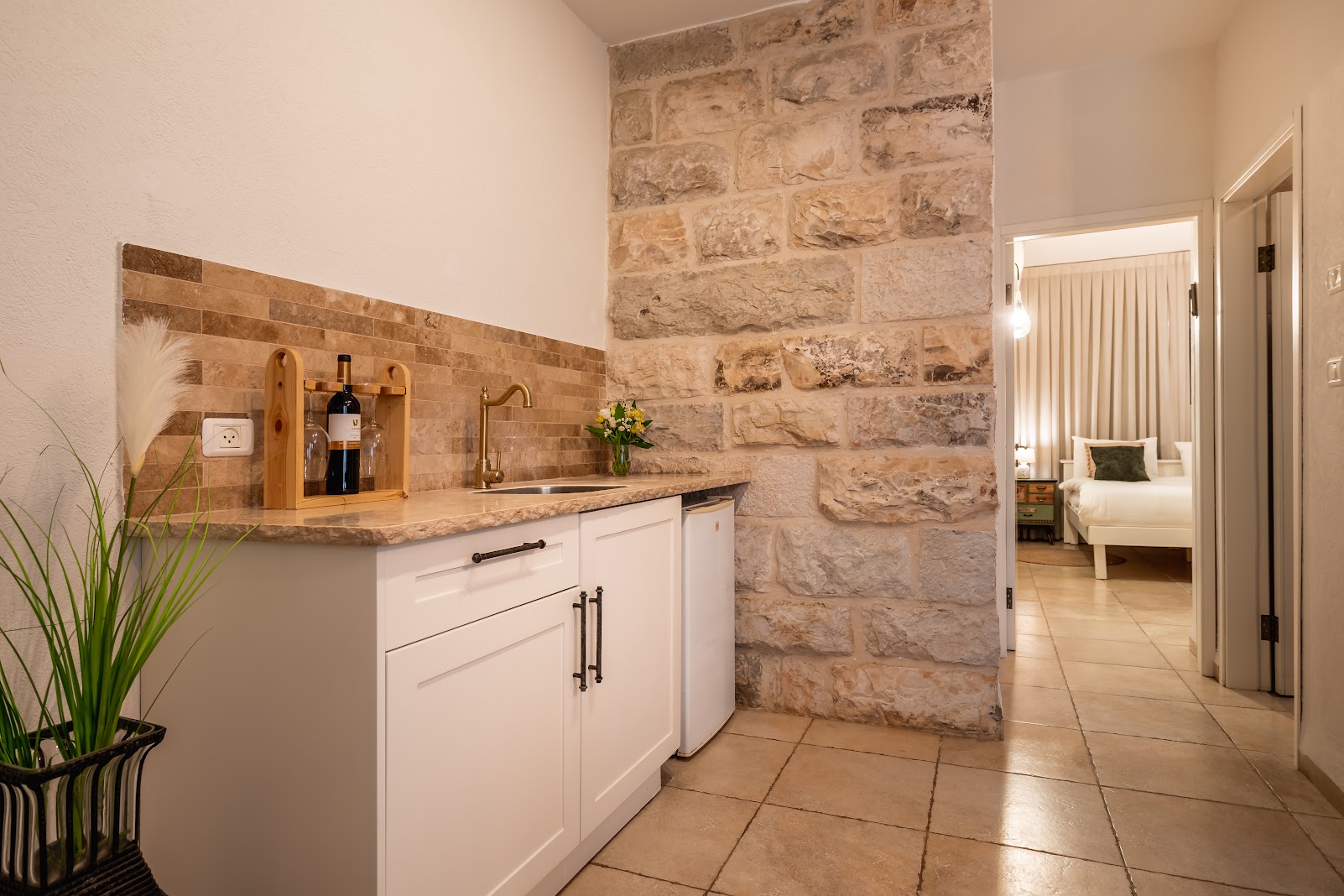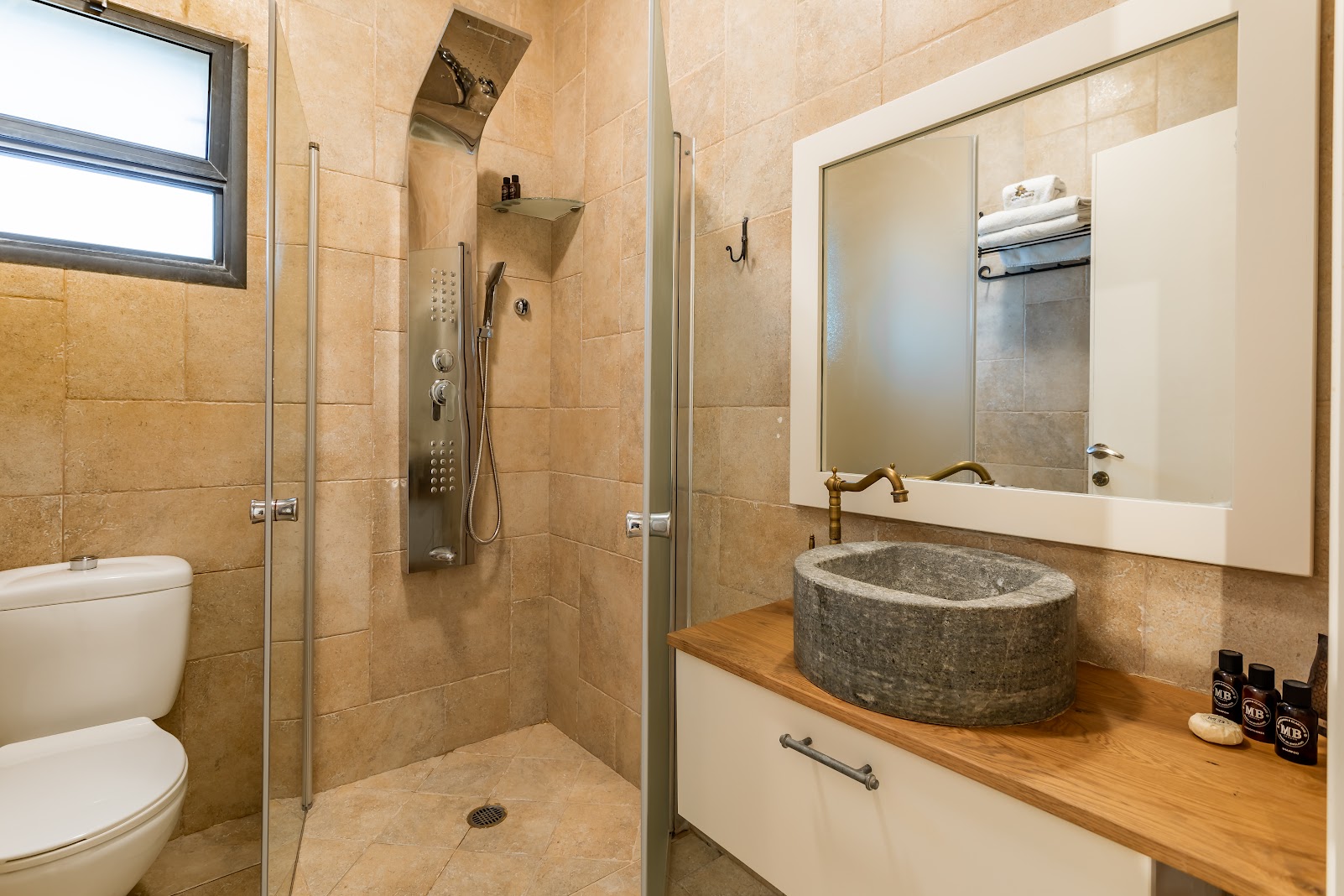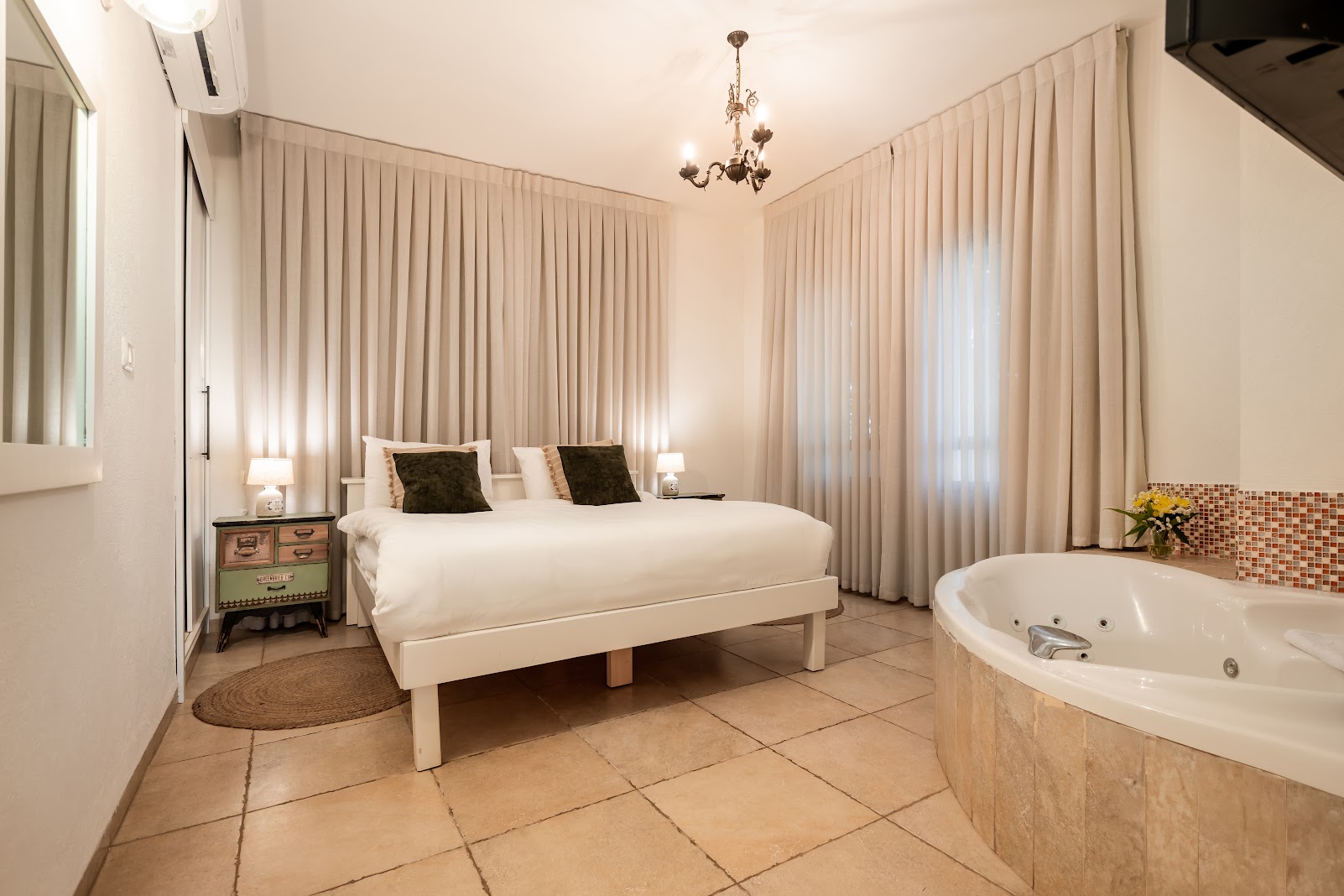 The three suits are on the second floor with a panoramic vista of Mount Hermon, the Golan Heights, the Hula Valley, Lebanon, the Manara Cliffs, and the splendid, romantic views of the Galilee.
On the charming balcony overlooking this tremendous vista you will find the most comfortable seating, for your quiet or romantic moments.
 Each suite contains:
A spacious country-style lounge area.
A luxurious bedroom with very large Jacuzzi.
Kitchenette with tea, coffee and other surprises.
Two LCD screens, DVD, cable and wireless internet connections.
Mini bar with cold drinks and other indulgences.
Top quality bath robes and slippers.
Safe deposit box for your valuables.
And many more wonderful surprises….